Hotel Wastlwirt
Stress-free arrival
Your way to us
WITH THE CAR
The hotel can be reached from the north, west and south via the Tauern Autobahn A10. On the motorway, take the exit St. Michael im Lungau (104) and follow the road for about 2 kilometres until the first roundabout, where you take the left exit. From the east, you can reach us via the romantic Holzstraße (B96) through the Mur valley via Judenburg, Murau and Tamsweg. In the St. Michael area follow the signs for the A10 until you reach a roundabout 2 kilometres before the motorway, where you take the right exit.
BY BUS
You can reach us by bus either via the bus stop "St.Michael im Lungau Postplatz" (directly at the hotel, few bus connections) or "St. Michael im Lungau Au" (250 meters from the hotel, many bus connections).
You can find bus connections on the websites of Postbus AG und der ÖBB finden.
BY PLANE
Book your cheap flight at www.swoodoo.com or www.checkfelix.com. The nearest airports are Salzburg and Klagenfurt.
From Salzburg there is a shuttle transfer to the hotel or reserve a taxi from Salzburg or Klagenfurt. For all questions regarding timetables please contact the reception.
Winter offers
Lungau holiday region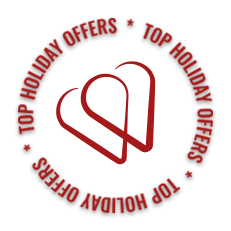 Summer offers
Lungau holiday region