Off to the snow
Best skiing fun in the Lungau
In the holiday paradise of Lungau, all ski enthusiasts get their money's worth! 300 km of slopes and 60 modern lifts and cable cars promise fun on the highest level. Skiing regions such as Speiereck/Großeck and Aineck/Katschberg, Fanningberg or the Obertauern region can be reached within a maximum radius of 30 kilometers. The Sonnenbahn, which is only a few hundred metres away from the Hotel & Restaurant Wastlwirt****, takes you to the ski area Speiereck/Grosseck.
The extensive network of pistes in the four ski areas between Katschberg and Obertauern takes winter sports fans from one highlight to the next. Sweeping, leisurely slopes alternate with challenging downhill runs, ski and boardercross routes and one enchanting hut after another.
Beginners, advanced skiers or experts – everyone will find his or her slope here.
For a refreshment stop and a hearty après-ski party you are welcome in about 50 huts, but also in restaurants and discos off-piste.
Ski region Lungau
4 ski areas – 1 map
The ski pass "Ski Region Lungo" allows you to ski at low cost on 300 kilometres of slopes and 60 lifts and cable cars on the Katschberg-Aineck, Fanningberg, Schönfeld, Grosseck-Speiereck and Obertauern. Those who want to enjoy this, choose the "Lungo" ski pass, which covers all of the Lungau's ski lifts, including Obertauern. You are welcome to order your ski pass when booking or upon arrival. It will then be ready for you at the reception desk the next day.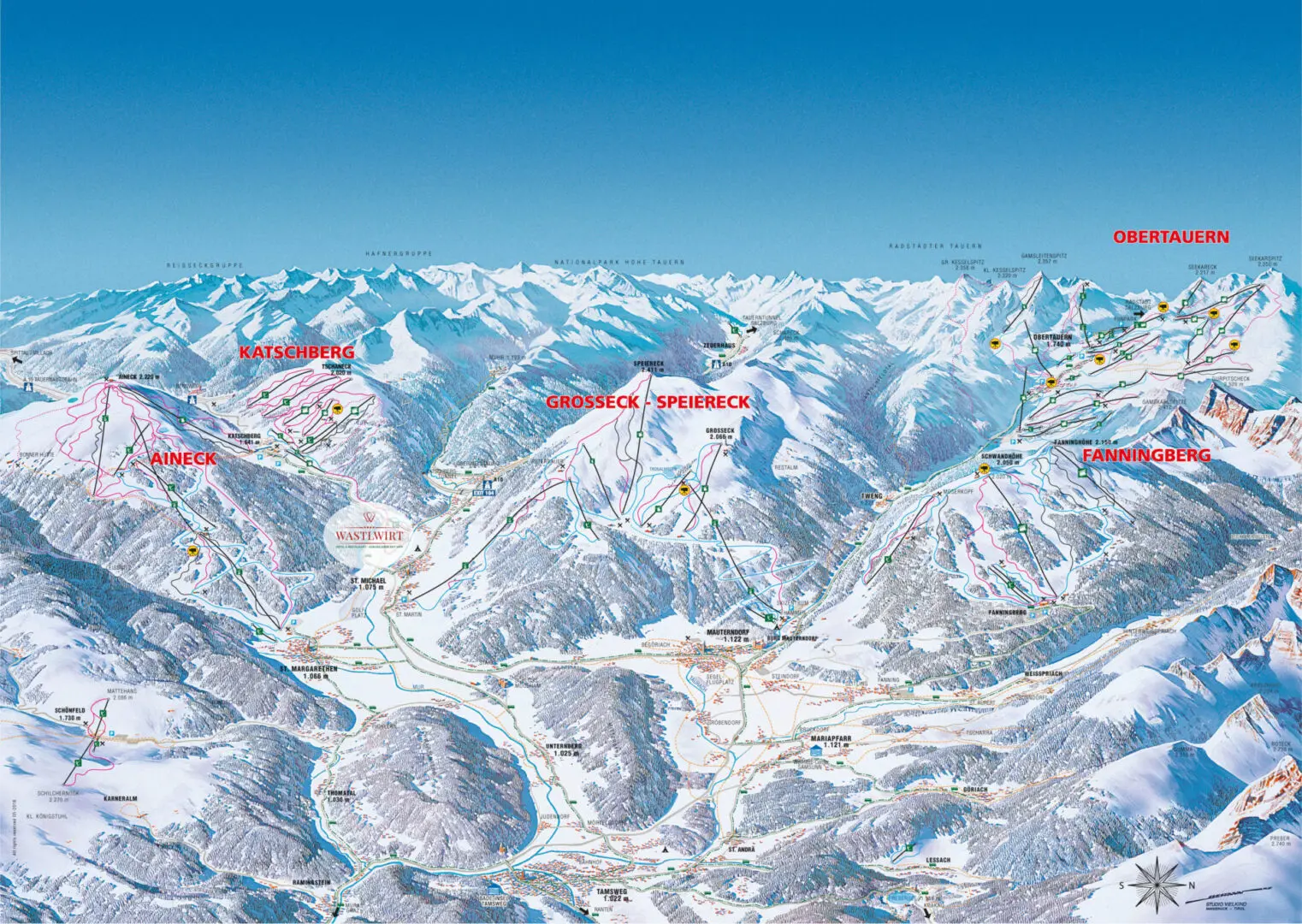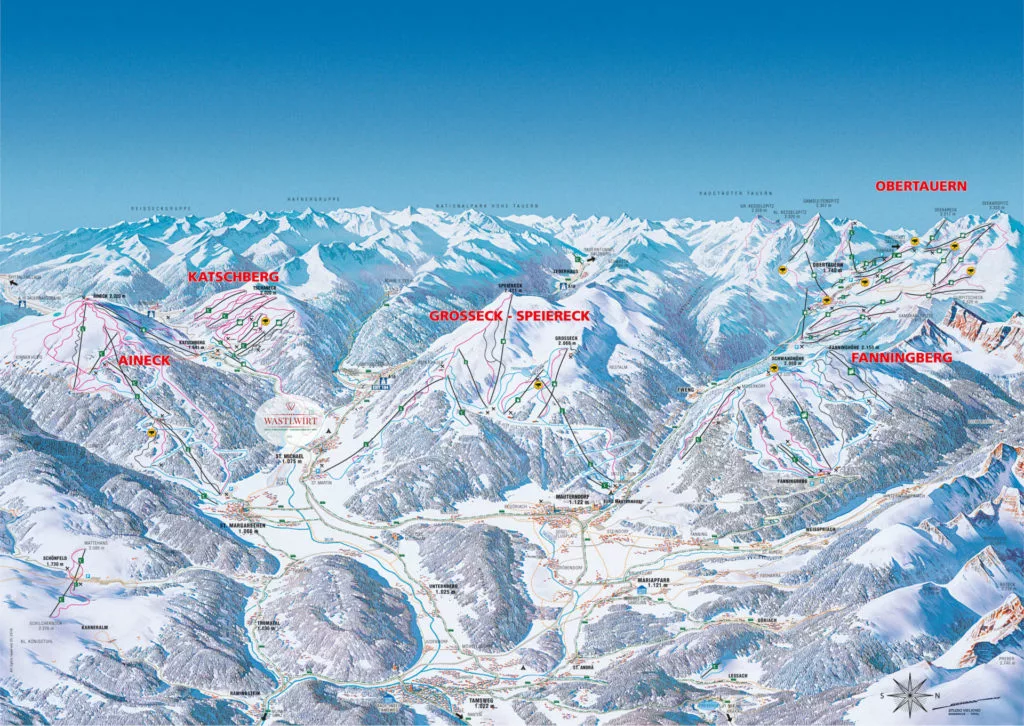 Winter offers