Hotel & Restaurant Wastlwirt****
From traditional inn to 4-star hotel
The oldest reference to the parent house of the Hotel & Restaurant Wastlwirt**** dates back to 1499, when Hermann Weber set up a citizens' meeting place in today's Wastlwirt in St. Michael. The first official document dates back to 1510 and documents the first change of ownership of the inn. Over the following 320 years, a total of 14 other innkeepers proved to be eager hosts for friends, neighbours, traders and business travellers on the Tauern-Nockalm pass route across the Alps, which was already used by the Romans.
Centuries of tradition
But still up-to-date
For many years, the Hotel Wastwirt in the Lungau has been a popular meeting place for locals for their weekly get-together.
Travellers and business people on the nearby Tauern Autobahn A10 and the B 99 pass route via Obertauern and the Katschberg find a relaxing place to stay during a stopover.
Holidaymakers from Austria and many other European countries appreciate the romantic atmosphere and enjoy the typical regional cuisine with recipes from grandmother's kitchen and modern creations of the chef.
The traditional bar with a house beer called "Wastlbräu", wines of the house brand Roter- and Weißer Sebastian, Romantik Edition Rot, Weiß and Secco, as well as the house spirit of the plum as a noble drop.
Winter offers
Lungau holiday region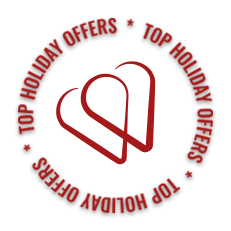 Summer offers
Lungau holiday region